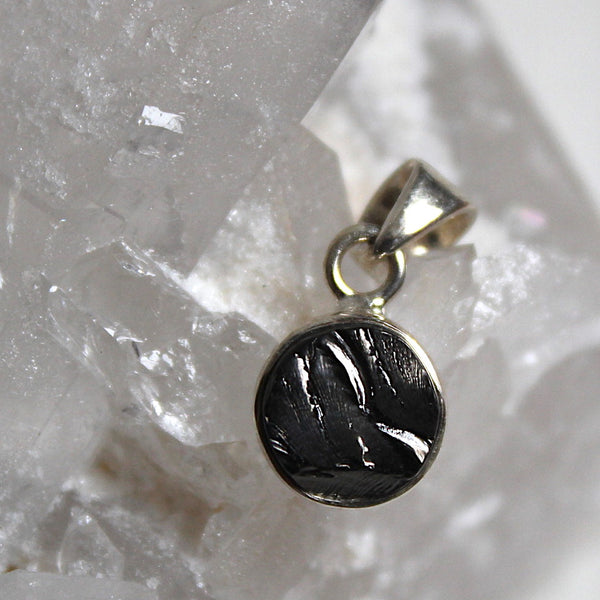 Handmade in India
Shungite + 925 Silver Circle Pendant
This pendant has been carefully handmade in India using 925 Sterling Silver and Shungite.
Shungite:: Root Chakra
Protection | Purity | Clearer of electro-magnetic rays.

Shungite is believed to be about  2 billion years old. There is only one place where it has been found and that is in Karelia, Russia, near a small settlement called Shun'ga (hence the name), on the shores of Lake Onega.

This mineral is relatively new to the western world. It has been discovered and studied extensively in Russia where scientists claim it to be a powerful immune system booster, anti-oxidant, water purifier, counteracts harmful effects of electromagnetic fields and radiation from electronic equipment such as our phones, computers etc. 
Measures: 1.9cm x 0.8cm