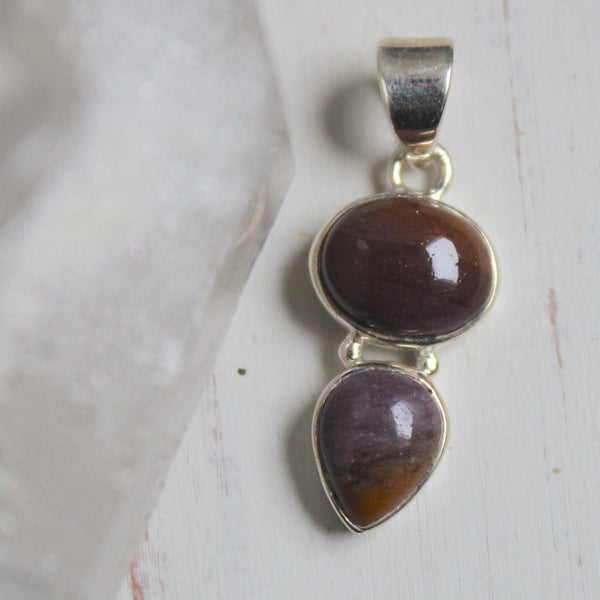 Kanoa Living
Mookaite + 925 Sterling Silver Pendant
Handmade by Indian artisans using 925 Sterling Silver + Mookaite.
Mookaite :: Sacral and Root Chakra
• Self-worth • Inner Knowing • Grounding •
Found only in Australia the name Mookaite comes from the aboriginal term 'mooka' meaning 'running waters' which refers to all the springs that feed into the creek where Mookaite is found. 
With Mookaite's connection to the earth's energies it gives us a sense of personal power and confidence, allowing us to connect with our instincts, helping us to make decisions and 'just know' the right direction to take. Helps us ground to Earth.
3cm x 1.1cm